K-nock disinfection products received wide attention at Shanghai International Medical Disinfection and Sensing Equipment Exhibition
The 2021 Shanghai International Medical Disinfection and Sensing Equipment Exhibition was held on schedule at the Shanghai World Expo Exhibition Hall from June 30th to July 2nd. This exhibition is a professional exhibition in medical disinfection industry.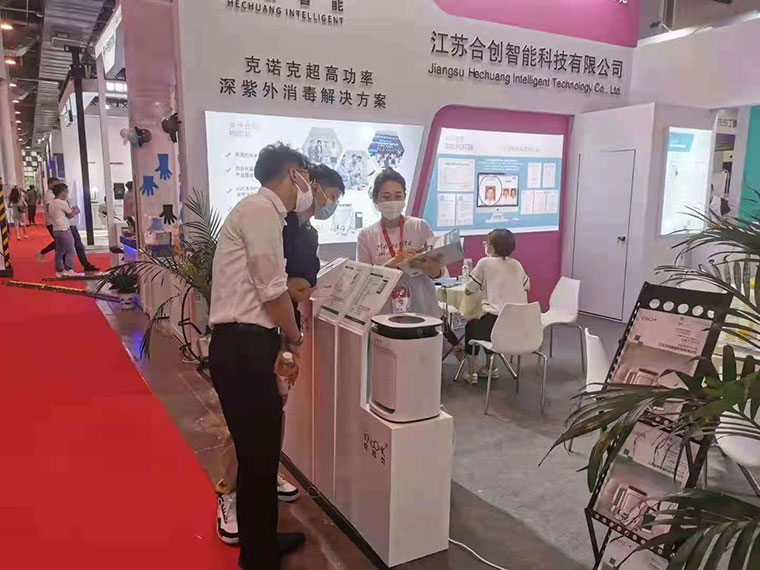 The world's first ultra-high power UVC disinfection product developed by Hechuang Intelligent Technology Co., Ltd. was displayed at the vibrant and bustling exhibition.

At the exhibition, leaders from the National Health Commission and Chinese Center for Disease Control and Prevention, and directors of Infection-Control Department of many hospitals paid great attention to the UVC disinfection products developed by Hechuang including intelligent Shaduyan, aerosol disinfection machine, portable disinfection machine, hand-held disinfection machine, and mini disinfection machine. They enquired about the information of these products and some of them intended to purchase these products.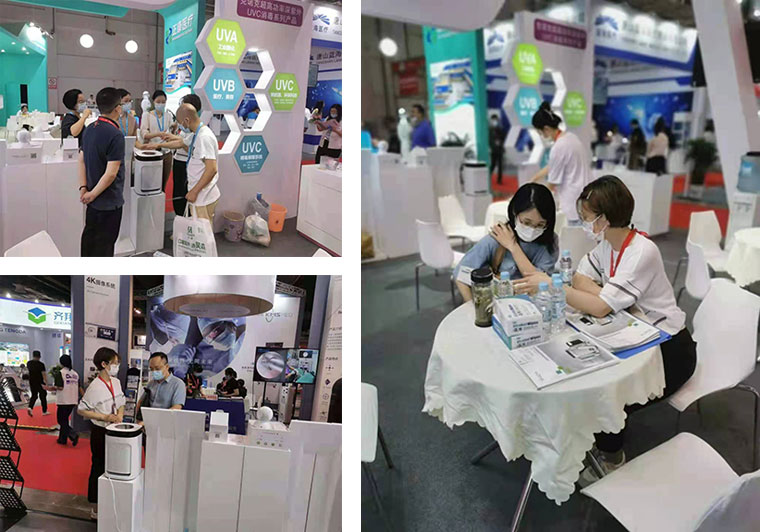 Thanks to its considerable strength of the R&D of optical semiconductors, modern epidemic prevention science, medicine and photodynamic, Hechuang has developed multiple UVC intelligent disinfection products with high efficiency, high intensity and long life to give off ultraviolet rays on object surface, air flow and water flow. These products have been widely used in airplanes, airports, railway, schools, hospitals, shopping malls, cinemas, hotels and government agencies for sterilization and disinfection and have provided comprehensive solutions to sterilization and disinfection in these public areas. The company will continue to develop and launch UVC sterilization and disinfection products for different areas.
——Made by Hechuang Intelligent Technology Co., Ltd.——